The best priced wedding rings in hatton garden
London is the ideal destination when you're looking to buy a wedding ring, and Hatton Garden wedding rings are among the most sought-after in the world. Famed as London's jewellery hotspot, Hatton Garden is the go-to destination if you're looking for the perfect diamond wedding ring or wedding rings containing other precious stones.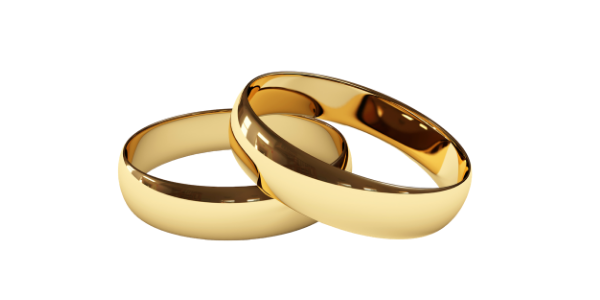 AFFORDABLE WEDDING RINGS IN HATTON GARDEN
More and more people are opting to have diamonds in their wedding bands. Why should diamonds be limited to just the engagement ring? Add some sparkle with a diamond set wedding ring.
Whether it's one or two set within a band, or a ring encrusted with channel-set diamonds, we have the perfect statement for your special day and a lifetime of love. Your diamond wedding ring set will be a daily reminder of the love you share, which is precisely why you should trust us to create it for you.
PERFECTLY TAILORD WEDDING RINGS
We work closely with each and every customer to see they get the perfect Hatton Garden wedding rings for their marriage. You can fully customise your rings, choosing the size and style which best reflects you and suits your own personal tastes. Crafted from the finest materials and each made to measure, buying your wedding ring from Carriage Diamonds means you are investing in something which was made to be loved. We also offer a 30 day money back guarantee if you're not completely satisfied. To find out more or to learn more about the range of options available to you, feel free to get in touch or visit our store in Hatton Garden.